Complete Septic Work

Michael Smith Excavating & Septic Systems LLC offers a wide array of septic services, designed to meet any and all needs you and your home may have. Our capabilities include, but are not limited to:
Septic system installation and repair
Septic system design
Dry well and drainage work
Perc tests
Septic system camera inspections
Excavating
Experienced installation
Pump systems
Tank repairs
Baffle replacements
Risers and lockable lids
Distribution box replacements
We also offer a breadth of specialties (listed below) to ensure you're getting a level of service that's simply unmatched by other contractors.
Septic system design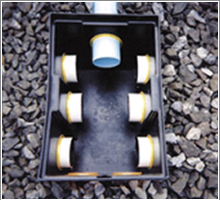 Having the appropriate septic system design for your home can mean the difference between ongoing septic issues and a system that functions flawlessly. We're adept at working with you to determine the parameters of your ideal septic system, and take pride in executing superior septic system design in Monroe Township, Middlesex County, Jamesburg, Manalapan Township, and Applegarth, NJ. Consult with us today if you're constantly running into septic problems or if you're building a brand new home that requires a septic system.
Septic system installation
If you're looking for comprehensive septic system installation in Monroe Township, NJ from qualified professionals who are experienced and knowledgeable, look no further than our crew. We work closely with you to ensure your septic tank is placed properly in your yard for future service.
When you work with us, there's no need to call another contractor. We do the installation and all excavation work necessary. With 40 years of experience with commercial and residential septic system inspections, you can rely on our ability to do the job right. Put that experience to work for you today and get your new septic system installed now!
Sewer repair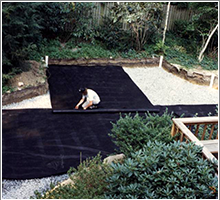 Sewer and drain problems never happen at a convenient time. Don't worry, though: help is on hand and available for you! If you need sewer repair, call our experts today for a free estimate. We can assist you with:
Repairs on existing systems
Residential or commercial service
Quick, reliable service
Sewer connections
Not only can we install your septic system, we can also install the connections to your sewer system. Sewer or septic breakdowns can be expensive so call on experience today—you'll quickly see we are price-competitive and adept at remedying your issue.
Excavation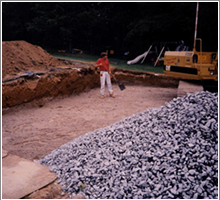 We're pleased to offer residential and commercial excavation services for a variety of different projects—septic installation and sewer repair among them. We also offer commercial and residential excavation services for:
Sewer lines
Water lines
Grading
Basement excavation
Residential and commercial properties
We have proudly served Central New Jersey since 1970. You can expect quality workmanship and exceptional results—we are prepared to exceed your expectations! Contact us today at 732-521-2664 and let's discuss your needs. Remember, we offer free estimates on all residential and commercial septic system inspections and septic system repair jobs.