Septic problems can get messy quickly, and the longer they're neglected, the more expensive and disruptive they become. At the first sign of problems with your tank or drain field, call Michael Smith Excavating & Septic Systems LLC for septic system repair. We're familiar with the issues Monroe Township, Middlesex County, Jamesburg, Manalapan Township, and Applegarth, NJ home and business owners face when their septic system falters or fails. We work quickly to resolve the problem, to minimize the damage and danger to your property.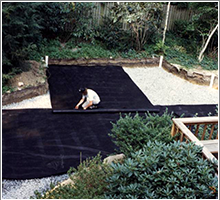 Residential Septic System Repair
Is there standing water over your drain field? Foul odors that seem to linger on your property? Sinking or shifting of the landscape around your septic tank or drain field? These issues are clear indicators of a septic problem. Call us to dig down to your drain field to assess and resolve problems, including blockages and soil density issues that may be affecting greywater distribution. We also repair damaged lines.
Our experts will come out to your property to survey the problem and provide you with important information about the cause, next steps, and how to avoid future issues. When the time comes to dig down for the residential septic system repair, we respect your property and your system and aim to deliver results that solve the problem now and for the future.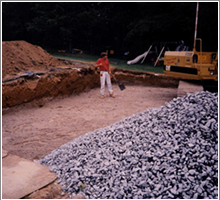 Commercial Septic System Repair
Whether your system has damaged tank covers or a clogged-up distribution box that needs service, we're available to fix the issue. Our goal is to make sure your commercial septic system repair is executed thoroughly, so your wastewater system works safely and reliably. We're a trusted partner for Monroe Township, NJ businesses because we work rapidly to resolve otherwise costly septic problems.
Call for Septic System Repair in Middlesex County, NJ
Michael Smith Excavating & Septic Systems LLC is available to address your septic system repair needs, and we do so with more than 50 years of experience behind us. Contact us today at 732-521-2664 to schedule a site visit or to learn more about our septic system repair and excavation services.